In a world where we are so invested in social media, spending time alone can seem daunting and scary. Why are so many of us so afraid of doing things on our own? It can range from us being dependent on the people in our lives, our need for immediate gratification from sharing our lives on social media or social stigmas. It is definitely understandable as to why so many of us are afraid to be alone, nevertheless traveling on our own.
Now being able to share the excitement that you have experience with another person can make it more meaningful. But after a couple times of traveling solo, I was able to find enjoyment with traveling alone, ranging from overnight trips, to cross country trips to international trips. Here are the benefits of traveling solo
Full attention to yourself
When traveling alone, you will only have yourself to worry about. Traveling with friends and family can be hectic, such as getting off a plane, you only have to worry about getting your luggage and catching a connecting flight without having to take double-takes. Owning all the living space at your accommodation and laying your things out in your own space.
Living in the moment
You'll need to be more attentive you the environment around and your surroundings. Paying attention to your surroundings instead of being distracted helps you enjoy the festivities at your destination. 

Learning to be independent
Solo travel also means you are fully responsible for your wellbeing, which is a perfect opportunity to learn how to look out for yourself. This is tremendous when it comes to developing self-confidence, knowing that you are capable of taking care of yourself.
Detox from social media
Just because you are traveling solo, doesn't mean you need to bring social media with you. If you are constantly on your phone and social media, then you're not making the most of your own time. Traveling solo is a great opportunity to go offline and fully enjoy time for yourself. It will lessen the pressure of having to share each moment of your life online, you don't have to worry about keeping up with others. 
Learn to be comfortable in your own skin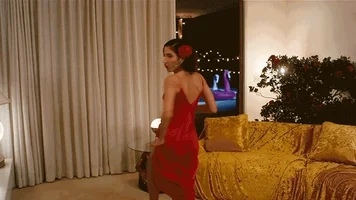 Whether it be your external looks or internal reflection, traveling to a new place is the best time to work on being comfortable with who you are. You can dress in whatever makes you feel good about yourself. You are on vacation, so wear that outfit that you've been dying to try, experiment with new makeup looks. Do whatever you want, it is your, your rules. 
Nurturing self-appreciation
Self-appreciation will come in when you realized that you have made the right choice of going on your dream vacation. You will have plenty of time to say thank you to yourself and appreciate yourself for unplugging and allowing yourself to recharge.
Knowing how to put yourself out there
Solo travel is the best time to step out of your comfort zone. Look into new activities to try in the area, or use Groupon for discounts on new experiences. The point is to push yourself into experiencing new things, it will help to shape you as a person and open your eyes to new insights. 
Meeting new people
You will be surprised to find other solo travelers, they may have their own stories of how they got to their destinations. New perspective come from new conversations, you may come across new life lessons that can be impactful for your life. 
Facing your weaknesses
You are most vulnerable to your feelings when you are alone, especially if you have been running away from issues that need to be confronted. Being in a new environment can help open you to a new perspective, take the time to reflect on your wellbeing and resolve your internal conflicts. 
Having your own schedule
Whether it be staying in bed late or starting the day early, you are in charge of the things that you want to do. You can have a full-on itinerary down by the hours or going with the flow. You are setting the pace and you have no one to accommodate to. 
Owning your freedom
Being able to pick up and go whenever you like is the best feeling of freedom. You can pick your own agenda, choosing the food that you enjoy, and answering to yourself. In the midst of our busy lives, we often feel trapped where we are able to go. But when we are somewhere new, we can find endless recommendations via Google of things to do and where to visit. 
Learning how to be resourceful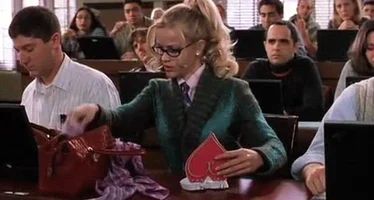 Leaning on yourself will stretch you to become better at finding resources for your needs. Sometimes it'll be learning how to navigate a big airport, changing flights, or handling travel documents. These are valuable skills for hands-on learning, and it'll make you a valuable resource for your future travel companions. 
Having more compassion
Meeting new people and understanding their lives will open your heart to empathy and love. You will learn to appreciate the things you have, and appreciate people for who they are. 
Becoming a logistic pro
From booking your accommodations to finding the best flights to finding affordable eateries. Travel solo requires more preparations in place because you are the only resource for the whole trip. So learning how to manage everything will help you to become more self-sufficient. 
Building your own stories
Everything that you experience from your motivation to go on the trip to the lessons learned of being on the trip. Traveling solo allows you to be the main character of your own story, it will turn you into a storyteller of all the people you've met and the experiences you've encountered.